ABOUT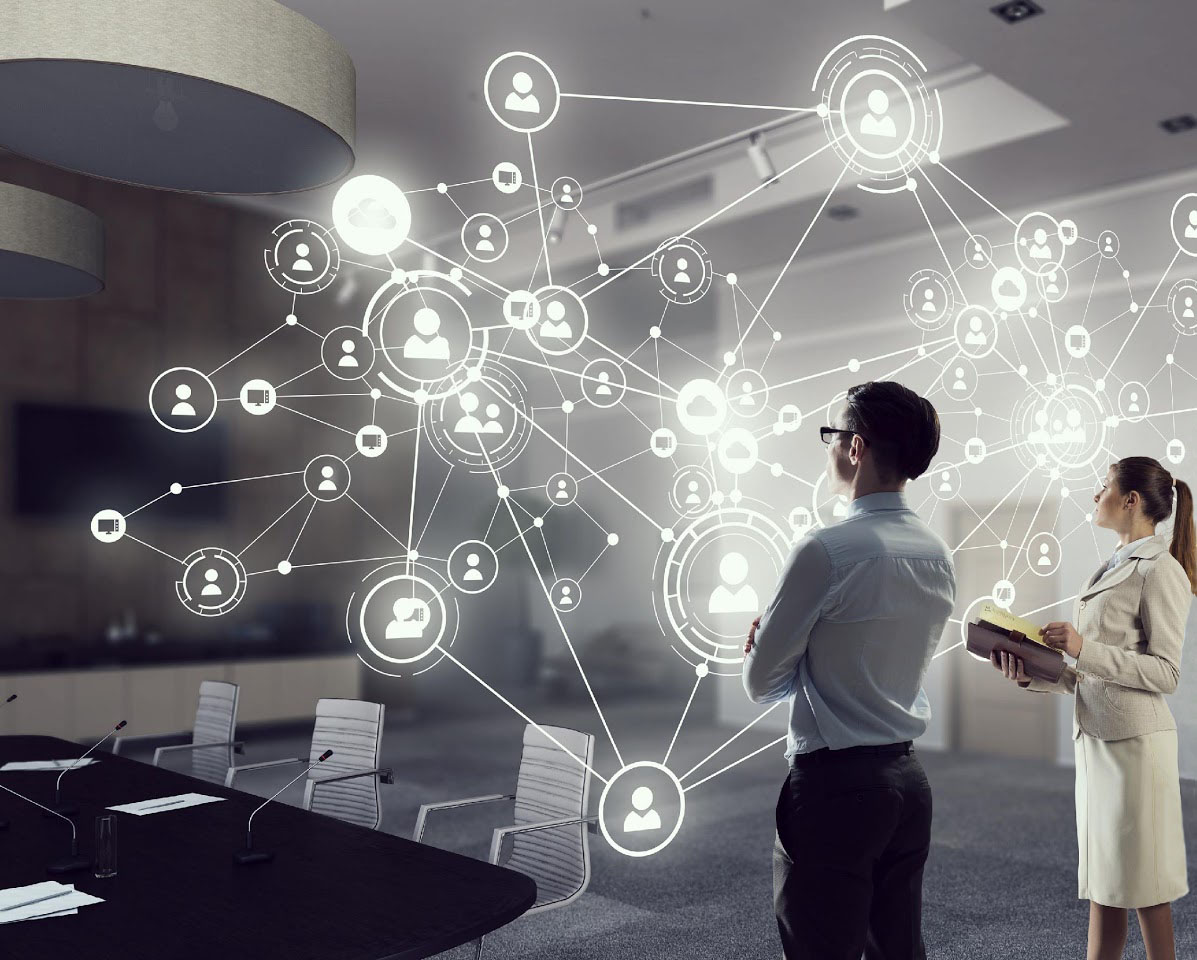 Now, more than ever, healthy connectivity should be front and center in an organization's strategy. Why? Because it fuels innovation, increases retention, and engages and optimizes talent to create a thriving culture. As the workplace becomes more distributed and decentralized, proactively ensuring and enabling positive and productive connections becomes a critical success factor for managing talent.
About the Agility Accelerator
The Agility Accelerator is a powerful platform that provides the means for managing this invisible resource: collaboration. Created in partnership with corporate leaders, who are members of the Connected Commons, the Agility Accelerator enables a rapid organizational network analysis (ONA) that provides group collaboration analytics at unprecedented speed. The entire process, from start to finish is self-managed through a simple, intuitive interface, in three easy steps:
1. Customize the built-in survey.
2. Deploy assessment to target group.
3. Visualize and analyze your results immediately upon closing assessment – along with research-based recommendations for actionable improvements.
What's Different About This Approach?
---
Speed:
Dramatically reduces what is typically a multi-month process into as little as a week
Cost:
Much more cost-effective than a "traditional" ONA
Actionable results with recommendations:
Customized practices & solutions
Personalized:
Clients have full access to their results and can do further analysis as desired
Individual Reports:
Personal network reports are available to participants
---
Rapidly Obtain Deep Results To...
GAIN COLLABORATIVE INSIGHTS

Enable leaders to analyze their team's collaborative strengths and gaps.
MEASURE GROUP COLLABORATION

Evaluate group collaboration across virtual teams.
ILLUMINATE OVERLOAD & ISOLATION

Identify silos, collaborative hubs, key influencers, brokers, and at-risk players.
PREPARE FOR TRANSFORMATION

Identify critical connectors ahead of organizational redesign or restructuring.
---
About the Connected Commons
The Agility Accelerator is one of several solutions from the Connected Commons, which is co-managed by i4cp. The Commons is a consortium of leading organizations guided by social network pioneer Rob Cross, to apply social science research to benefit organizational performance and individual well-being. Working with more than 300 organizations over almost 20 years, we have identified specific ways to cultivate vibrant, effective networks at all levels of an organization and any career stage.
A Glimpse Into Our Research...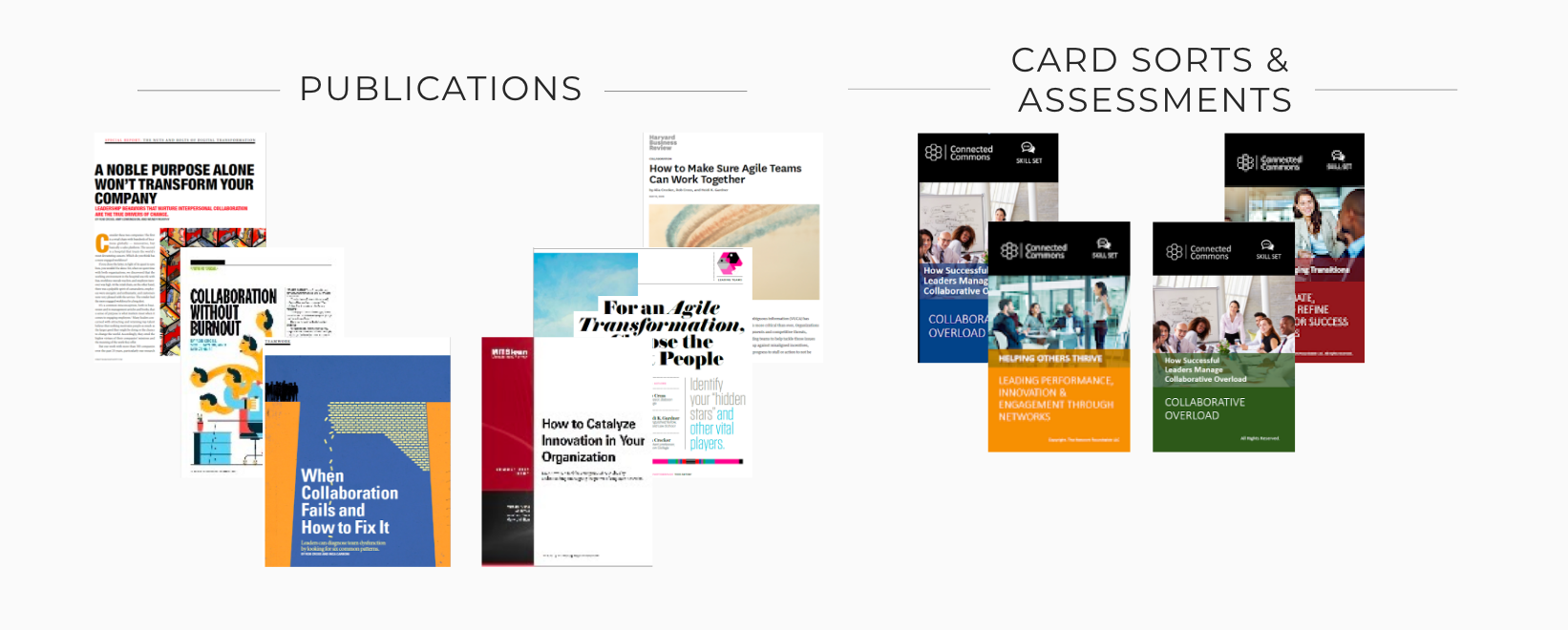 "The Agility Accelerator was critical in uncovering key connection points and areas where we need to strengthen our collaboration across functions, a dispersed geography, and at an individual level. The tool was intuitive and the analytics dashboards helped us mobilize stakeholders."
~Kara Burke, VP, Innovation & Growth, Rich Products
Tap the Power of Social Networks to Fuel Performance and a Thriving Culture